$8.75 per seat for members of School at Home Adventure and
$9.75 for non-members.​
Click here for information on membership.​

All plays are at ​9:45am or 11:45am,
lasting approximately ​90 minutes.​​


Ages 4 and older only and
​we need a minimum of 15 seats per individual show.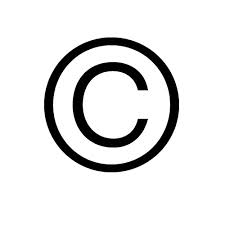 2019 School at Home Adventures
Diary of a Worm,
a Spider and a Fly​​​
Is Spider getting too big for his own skin?
​Will Fly find her superhero powers?
​Will Worm learn to stand on his own two...feet?

Thursday, May 9th at 11:45am, Friday, May 10th at 9:45am,
​Tuesday, May 14th at 9:45am, Friday, May 17th at 11:45am,
​Tuesday, May 21st at 11:45am or Thursday, May 23rd at 11:45am
Click here to sign up.​​
2019/2020 Season

​I will post dates for the school shows as soon as I have them.
Me...Jane


10-year-old Jane Goodall and her stuffed monkey doll discover the wonders of the natural world, from their backyard to the jungles of Africa.

October-November, 2019
Geared towards

Dragons Love Tacos


When Mom runs down the street to pick up dinner, a boy and his faithful dog Leroy encounter a quartet of dancing dragons. And they're HUNGRY!

January-February, 2020
For all ages
The Journal of Ben Uchida


Forced into an internment camp in 1942, Ben's journal details a dark chapter in history, and tells a story that cannot be forgotten.

February-March, 2020
Geared towards
ages 10+
The Very Hungry Caterpillar Show


Two new titles and two returning favorites delight audiences of all ages in this revamped show, with help from a menagerie of larger-than-life puppets.

March-May, 2020
For all ages
Last Stop on Market Street


From their seats on the bus, and with help from his Nana, CJ learns that everyone has a story to share, and that beauty can be found anywhere.

MAY, 2020
Geared towards
ages 5+