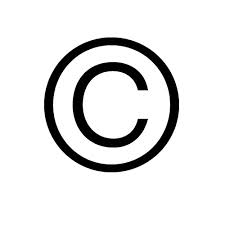 2019 School at Home Adventures
Located in Winston, OR, the Wildlife Safari is worth driving for!
​
They are dedicated to conservation,
​education and research of native and exotic wildlife.

Two Tour Options. . .
​​Guided Bus Tour ~
​Guided tours are normally 75-90 minutes ​​​​​​​and as we travel ​through the entire park, ​their guide points out each individual species, ​telling us interesting facts and answers questions.

​​​To receive the group rate​​ ​we must have 15 children attending.
For ages 3-18, ​​​​

$10.50 per child for School at Home Adventures members, $12.00 each for non-members. Ages 2 and younger are free.
Click here to find out about membership.​
​For every 10 children we receive one adult free and one adult at these prices.
​All other adults are $19.95 each. ​For fairness, we would split the total amount ​​due for adults.

For the guided tour we will need to rent their bus and driver for $50.00. ​This amount would be split among those attending. Maximum amount of people is 50, so if we fill the bus it will be $1.00 each.​​ If you are bringing children ages 2 or younger, even though they do not need to pay for admission, if they have their own seat on the bus, they will need to be included in the $ split of the bus.
~~~~~~~~~~~
​​Self-Guided Tour ~
​No bus rental for this one, ​we drive our own individual vehicles.
No convertibles or motorcycles allowed.

​​No time frame for the Self-Guided Tours, it will depend on how slow or fast you drive!​​
​​​No pets are allowed on the Self-Guided Tour, ​but they do have ​​​kennels available ​if you bring your pet with you.

​​Again, we need 15 children attending to get the group discount.

​For ages 3-18, $8.00 per child for School at Home Adventures members, $9.50 for non-members.
​Again ages 2 and younger are free.
Click here to find out about membership.​

It is set up the same way for adults​​ as it is for the Guided Tour above.
~~~~~~~~~~~
For either tour we can add an ​Animal Encounter, ​which is the perfect way to spend some up-close ​and ​personal time with these amazing creatures!
​​
​$5.00 per person ages 3 and older for the Cheetahs, Tigers, ​Lions,
​Big Bear and Hibernating Bears (seasonal).
$10.00 per person ages 3 and older for the Giraffes and Elephants.
Small animals presentations start at $75 and depend on the size of the group.



They also offer ​Cam​el Rides(!!) at $10.00 per person.



Everyone on the tour would need to do an encounter. It can't be some can, some can't because it would be during the tour.